This event has passed
A rising trend within the manufacturing industry is frontline workers' and operators' desire for digital tools that allow them to be more productive and safer. This was trending even before the pandemic, but now companies "digitally transforming" is almost a must. If digital transformation efforts are going to be successful, people must be at the heart of those efforts. In the manufacturing industry, much of the workforce is at or close to retirement and companies must realize that these individuals are leaving with years and years of knowledge. Deloitte is estimating 2.4M open positions by 2028, meaning there is a large gap to fill. How do you close the digital gap and attract younger workers? And how do you retain earlier-career people?

In this webinar, Bob Wise and Scott Sweetman of Notiphy will help attendees understand the existing easy and budget-friendly solutions combining people with digital solutions for an overall more successful environment. The presenters will review a case study on how a leading manufacturer of quality custom injection molded components is helping their workers be more efficient and productive in a paperless environment. This is allowing their management team to make more informed data-driven decisions by putting mobile, technology, and digital tools in their hands.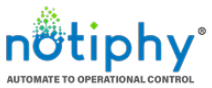 If you are a MAPP member, please log in to access the archived webinar.