MAPP Connects plastics executives across the U.S. with virtual and in-person events.
---
Connect virtually – A Members' ONLY opportunity for professionals in common positions to connect with peers. This exchange offers a platform to discuss new and more efficient ways of doing business - by way of virtual connection right from your desk! Register for them here. Learn more about why you should attend here.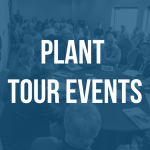 Connect in-person – Plant tours offer MAPP members the opportunity to visit other best-in-class manufacturing facilities across the country. Plant tour events allow fellow processors to witness firsthand how others are approaching challenges and find innovative solutions. Register for the January plant tour here. Find out why you should attend a plant tour here.
Connect online – MAPP members are looking for support, input, and assistance on the discussion forum. Have you seen these forum discussions or can you offer assistance? Go to forum here.
Connect with MAPP – need information, have questions, need assistance connecting to resources or other members? Email info@mappinc.com.